I am a loving, experienced and responsible dog lover. I know you have entrusted your much loved pets to me. This is why, when I take care of your pet, I will provide it with lots of attention, care and love.
Dear Janine
Thank you for looking after Milly for us on our recent holiday and providing such a flexible service, our cat was well cared for too!. Milly was so well loved and looked after whilst we were away. It was so reassuring for us to know that Milly was cared for in a "home from home" environment.
We will definitely arrange for Milly to stay with you again in the future and will have no hesitation in recommending you to others.
Many thanks Allison and Tony
- - - - - - - - - - - - - - - - - - -
We were recommended to Janine as we would always want to leave our lovely Ruby in the best, most loving care with bags of attention as she is such a "people's" dog and full of character. We were not disappointed, she looked settled and wagging her tail even before we left Janine's house! She was happy and relaxed when we returned having had lots of nice walks, loving attention as part of the family and they were genuinely sad to see her go! Janine is brilliant at updates as often as you want them. We wouldn't hesitate to use her again, in fact we are already planning our next dates to be sure of a good home!
Thanks Janine and whole family!

Jan, Simon, Fliss and Ruby xxx
- - - - - - - - - - - - - - - - - - -
On behalf of William the cat, and ourselves, a big thank you to Janine for looking after him through one, and sometimes two, visits a day over a two week period when we were away. We were worried because our other cat had only died very recently and William is also very cautious of humans at the best of times. However, we came home to a healthy cat who had eaten well and had lots of attention. Janine is very reliable and really cares about the animals she looks after. We were very reassured and would recommend her services very highly!

Rose and John, Kenilworth
- - - - - - - - - - - - - - - - - - -
Dear Janine,
I just wanted to let you know how much I have appreciated your dog walking service while I have been recovering from a knee replacement operation. My two crazy dogs, Finn and Pippin, really look forward to seeing you and are so happy to go out for walks with you. I would not hesitate to call on your services again should I need to - your affection for animals shines through and I know I could count on you to take as much care of my dogs as I would myself.
All the best. Alison
- - - - - - - - - - - - - - - - - - -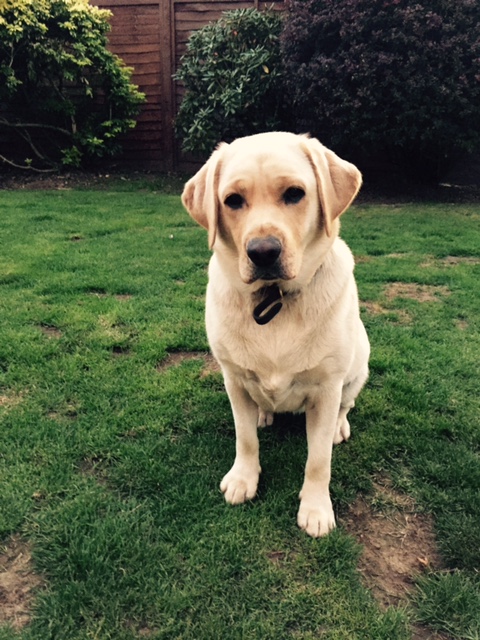 Mattie
Thank you so much for looking after Mattie. She has thoroughly enjoyed you taking her for walks. I have appreciated the care and personal attention you have given her. I have no hesitation in recommending Janine's services, she is so kind, caring and reliable.
Thank you, again
Veronica (Mattie's Mum)
- - - - - - - - - - - - - - - - - - -
Hi Janine we just wanted to say a big thank you to you and your girls, for taking such excellent care of Willow while we were away.
It was very difficult to leave her for the first time being so young, but we were confident that you were very experienced with puppies and that she would receive lots of special love and attention. We were very grateful for all your updates on her progress and the lovely pictures that you sent us over the few days. She was clearly as very happy and contented puppy which made it much easier for my children who were very worried about leaving her.
Also we really appreciate you taking the time and opportunity to introduce her to new dogs, she came home much more confident.
Willow will be looking forward to going on her "holidays" again, I'm sure!
Lots of Love
Liz, Emma and Scarlett.
- - - - - - - - - - - - - - - - - - -
Thanks Janine for looking after Monty, our cockapoo, when we were away for a few days. It was his first time away from the family and we were anxious about leaving him. But knowing he was in a caring family home put our minds at rest - particularly when you send a picture of him snuggled up to your daughter on the sofa on his first night away! Thanks for providing a home from home for Monty.

Moira (and Monty).
- - - - - - - - - - - - - - - - - - -
I would like to say a massive thank you to you for caring for Ted so well.
The care you took of him was amazing and he thoroughly enjoyed his stay.
His safety was very important to you and you are now officially his second mum.
Thanks again
Shona & Ted x
- - - - - - - - - - - - - - - - - - -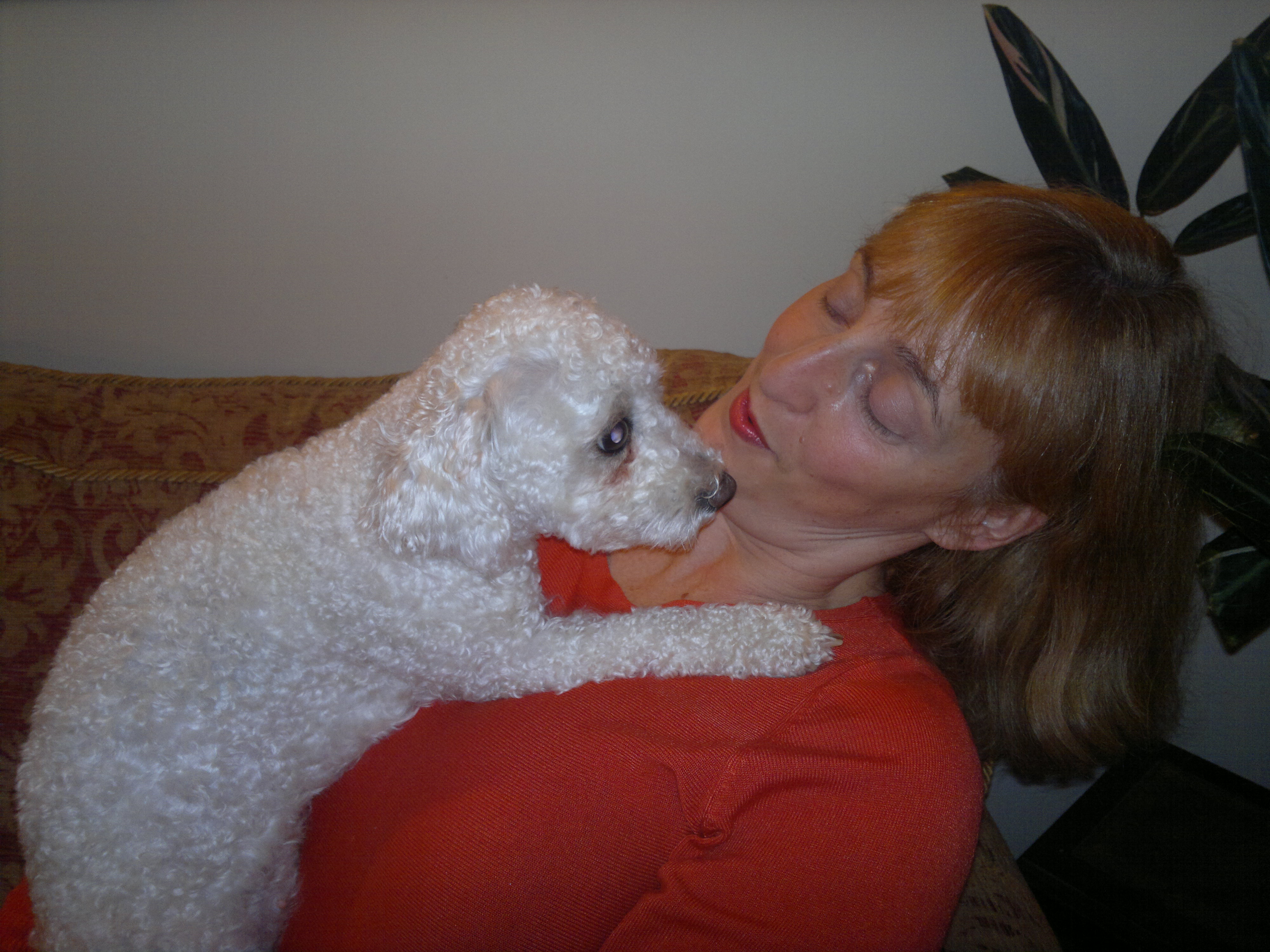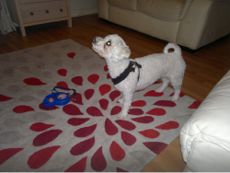 Janine with Jessie Jessie .
Dear Janine,
I just wanted to thank you again for having Jessie to stay whilst we were away.
Having only used kennels in the past it was a very pleasant change to leave her with you. You provided a 'home-from-home' environment and catered for her individual needs.
An added bonus for me was that my children were much happier knowing Jessie was with a family as they worry she'll be lonely without them! They enjoyed your text updates to say all was well.
I hope that we can book with you again for our next holiday. In fact, I'm not sure who has the best time, Jessie or us!
Kind Regards,
Liz & Jessie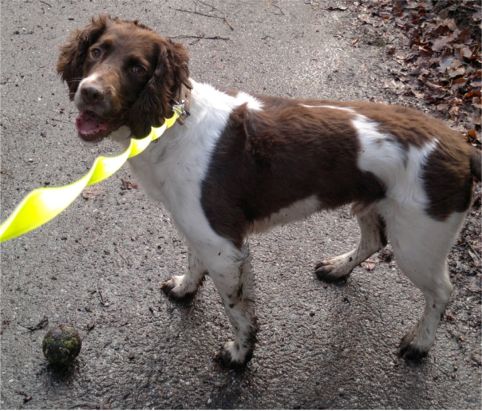 Fletcher a Lovely Springer Spaniel enjoying his walk.
Just a quick note to say thank you very much for caring for Fletcher for two days last week. As you know my job can take me all over the country and to know that Fletcher is being well cared for is of great comfort to me and my husband.
I know he can be handful (a very typical Springer Spaniel!) but you were very good in making sure he had as many walks as possible to burn off all that energy! He went straight to his bed as soon as he got home on both days obviously very tired and very content.
Thank you once again to you and your family,
Caroline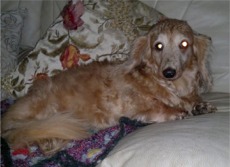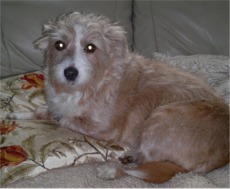 Daisy and Heidi on their sofa's resting after their long walk.
Thank you from Daisy and Heidi xx
Ursula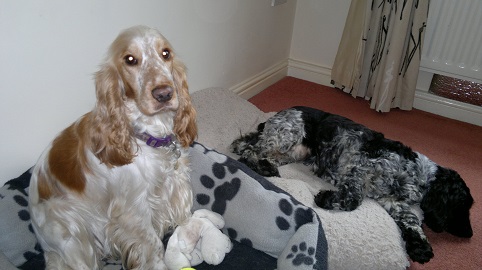 Cockers Delilah and Delphie relaxing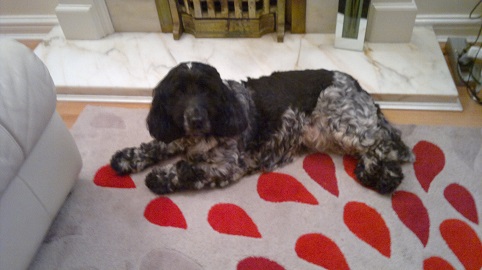 Delphie certainly feels at home
Thank you so much for looking after my two furry friends the other weekend! They had a lovely time- lots of walks and attention. They were totally shattered when we got them home- which was a big plus!! Hope to use your wonderful service again soon.
Thanks Lou
(Delilah and Delphie's Mum)
- - - - - - - - - - - - - - - - - - -
Monty
Paws and Claws was recommended to us by a fellow dog owner.
We met Janine and knew straight away that she was absolutely the right person to leave our puppy Monty with.
We've used Paws and Claws on a daily and board basis now and would have no hesitation in recommending Janine's service to anyone. She has been loving, caring and kind in her care of him and as a family we feel so reassured when we leave him with her.
Monty has just spent 11 nights with Janine having received the very best of care. She has made sure that he was made to feel part of the family and we've seen lots of lovely photographs and videos of the wonderful time he's had. It's clear too that when we picked him up, he absolutely adores her.
Thank you so much Janine for always going the 'extra mile', you're one of a kind!

Teresa and Darren
- - - - - - - - - - - - - - - - - - -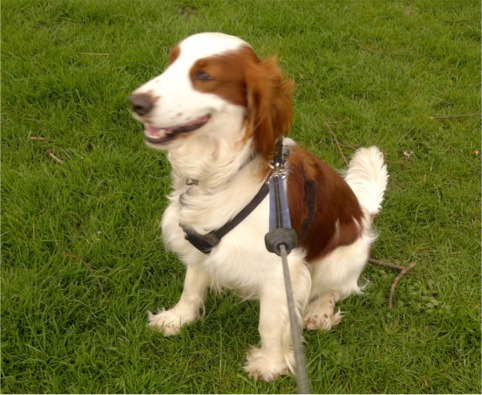 Jonesy - Welsh Springer
Dear Janine,
I just wanted to say thank you so much for the past week I have really appreciated your patience.
Enjoy the flowers.
Take care. Emma
(Jonesy's Mum)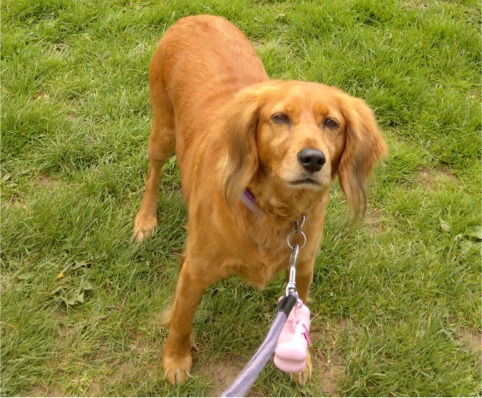 Poppy
Janine has looked after my dog Poppy a few times now. She has been marvellous, she is a genuine, caring, reliable lady (Poppy loves her). I definitively would recommend Janine.
Ginny
- - - - - - - - - - - - - - - - - - -
Jakey
Hi Janine
Jakey has asked me to thank you for his short holiday. He really enjoyed it and looks forward to staying with you again.
Jakey now feels he's got a second home!
Thanks, Leo
- - - - - - - - - - - - - - - - - - -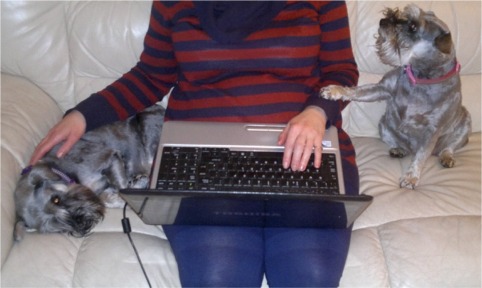 Masie & Lucy Schnauzers
Dear Janine,
Thank you so much for taking such good care of Masie and Lucy, it means everything to me knowing that I can go away ,knowing that my girls are also enjoying themselves.
You make everything easy for me, thank you.
Sheila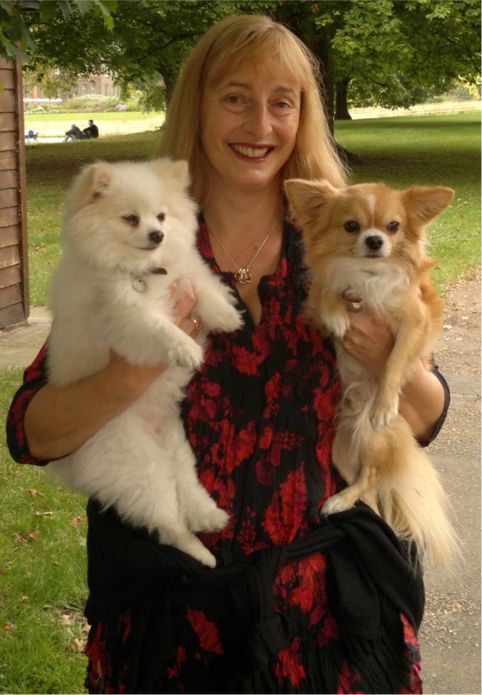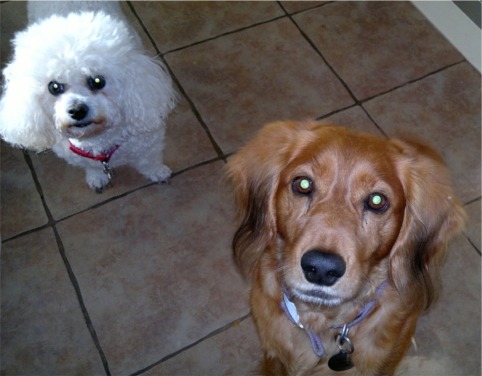 Ziggy with Poppy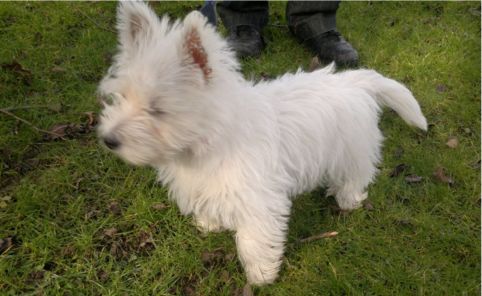 Holly the Puppy Westie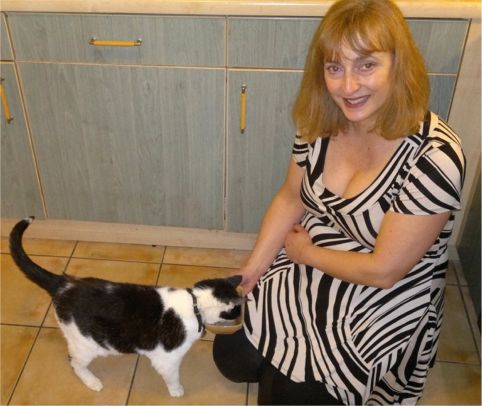 Popping in to see Lucy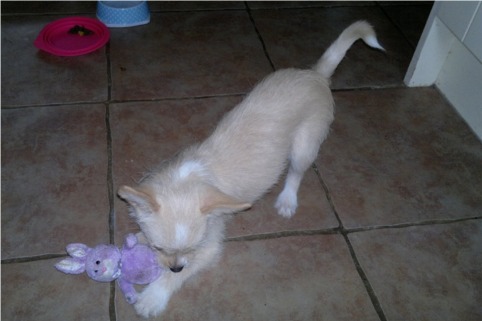 Arnie a puppy Chipoo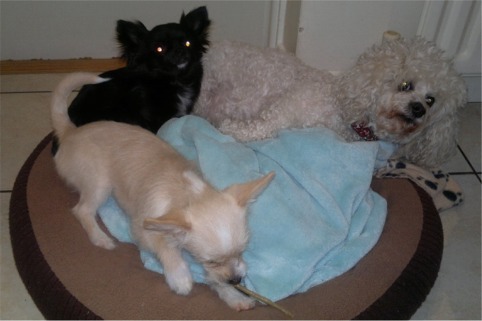 Arnie with Tippy and Ziggy
Tippy the Chihuahua Ziggy's best mate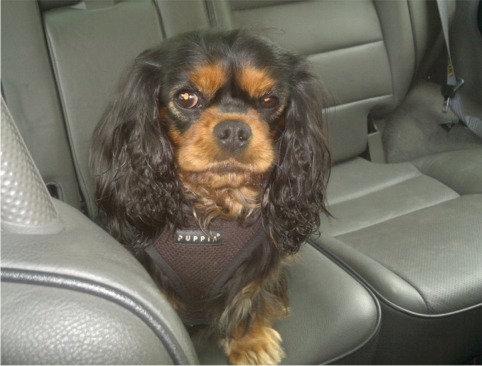 Rosie in car on way to her walk in the park.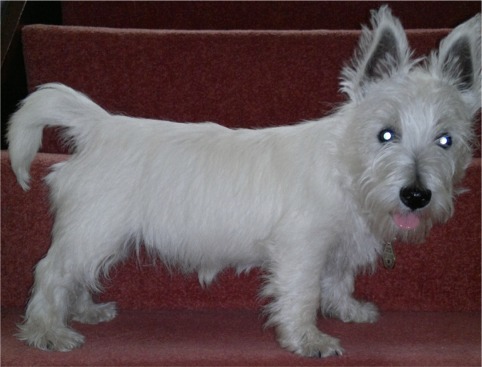 Bobby the Westie puppy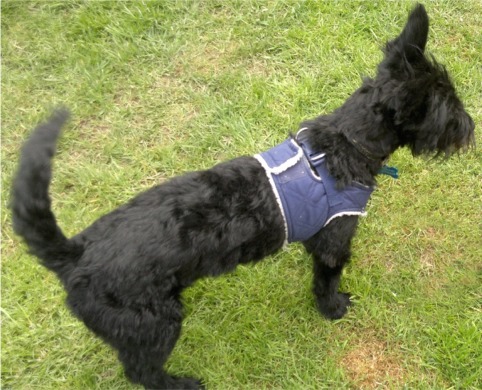 Rocky 10 months old Puppy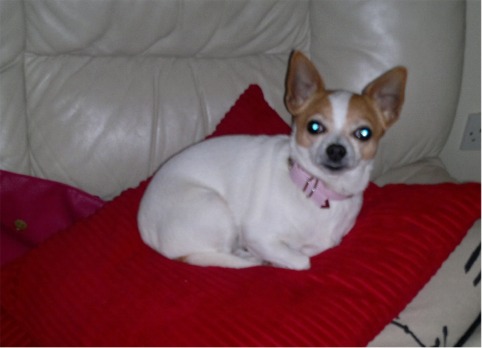 Mabel settling in at my home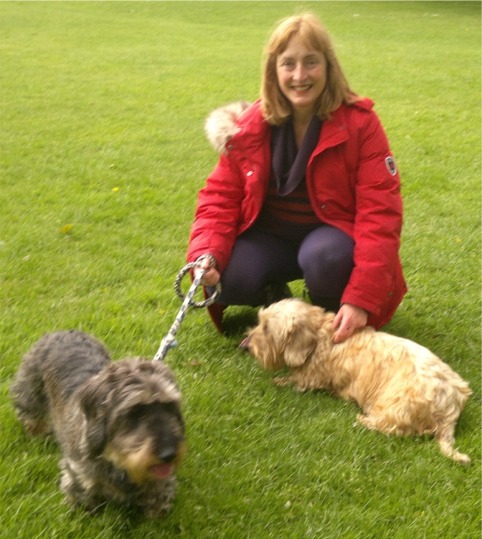 Jan with Bailey & Becks at the Park






Book in plenty of time to avoid disappointment.
To arrange an appointment please phone or email
07895 670915
We'll always try to respond to you as quickly as possible. If you use email I cannot guarantee it will be answered by return, it will be answered later that day. Sorry.