Welcome
Paws and Claws Care provides Personal, reliable, professional dog walking, home boarding and pet sitting services for the busy
people of Kenilworth.
I am a loving, experienced and responsible dog lover. I know you have entrusted your pets to me. This is why when I take care of your pet, I will provide it with lots of attention, care and love.
I have a very loving and placid well tempered Bichon who would prefer to eat and sleep instead of walking or causing a nuisance.
I offer a professional and caring service where your dog becomes part of our family,
I walk Small to Medium breeds only, though I will home visit larger breeds for feeding, toilet breaks, and affection.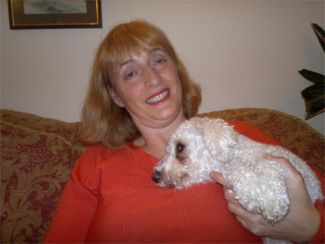 Book in plenty of time to avoid disappointment.
To arrange an appointment please phone or email
07895 670915
We'll always try to respond to you as quickly as possible. If you use email I cannot guarantee it will be answered by return, it will be answered later that day. Sorry.